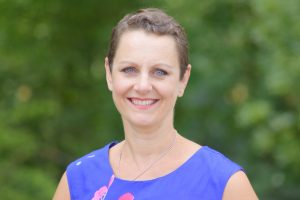 First things first, I am a normal person with problems!  I haven't got it figured out how to be happy all the time, and actually I believe we need the struggles to allow us to appreciate the good times.  So I am my own most challenging client!  
I used to try and be a different person at work but found it is exhausting so I've decided to be honest and to be myself.  And I know that I am, without a doubt, the best Helen Stephens Coach there is!
I grew up in South London with an older brother and younger sister. My parents scrimped and made many sacrifices to send us to private school, for which I am eternally grateful.  Academically I thrived, but socially I struggled – I was enormously self-conscious and often felt like the poor relation. I think a large part of this was just being a teenager – thank goodness we didn't have social media then – I think our young people have it a lot tougher today.   
I spent 25 years working in the corporate world of marketing research helping clients to make decisions about how best to spend their advertising budgets.  I came to learn that advertising is definitely not a science and there's a large dollop of magic required for a great campaign. As time went on advertisers' research budgets got smaller and timelines got shorter yet stakes got higher – leading to a great deal of stress all round!  At the same time I was juggling a career and motherhood and often felt like I was doing neither very well.
It was a cancer diagnosis in 2017 which put everything in perspective and made me take a step back and re-evaluate how I wanted my life to be.  Fortunately it was caught early – my treatment was fairly straightforward and within 8 months I was back to good health, supported by my lovely husband and two teenagers.
Coaching and mentoring team members was a large part of my role as a manager and it was this that fulfilled me and led me to choose coaching for my next adventure.  Helping someone to reach a different, more useful perspective on their thinking, to remove blindspots and obstacles to achieving their goals quite honestly brings me a lot of joy. 
I trained with Animas Centre for Coaching and now hold a Diploma in Transformational Coaching which is accredited by both the International Coach Federation and the Association for Coaching.  Transformation comes when you find a different perspective on your life and your challenges. Simply put, if you want to make changes in your life but feel stuck – whether in your work life or your personal life – I can help you do it.  Contact me to find out more.