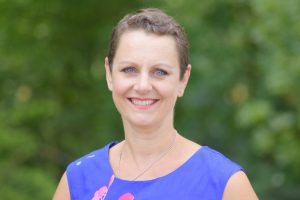 First things first, I am a normal person with problems!  I haven't got it figured out how to be happy all the time, and actually I believe we need the struggles to allow us to appreciate the good times.  So I am my own most challenging client!  
I used to try and be a different person at work but found it is exhausting so I've decided to be honest and to be myself.  And I know that I am, without a doubt, the best Helen Stephens Coach there is!
I spent 25 years working in the corporate world of marketing research helping clients to make decisions about how best to spend their advertising budgets.  As time went on advertisers' research budgets got smaller and timelines got shorter yet stakes got higher – leading to a great deal of pressure and stress all round.  At the same time I was juggling a career and motherhood and often felt like I was doing neither very well.  I had periods of poor mental health within this time but never took the time off that I needed due to the perception that being signed off with stress would be detrimental to my career.  Fortunately things are starting to change but we still have a long way to go.   
It was a cancer diagnosis in 2017 which put everything in perspective and made me take a step back and re-evaluate how I wanted my life to be.  Fortunately it was caught early – my treatment was fairly straightforward and within 8 months I was back to good health, supported by my lovely husband and two teenagers.
Coaching and mentoring team members was a large part of my role as a manager and it was this that fulfilled me and led me to choose coaching for my next adventure.  Helping someone to reach a different, more useful perspective on their thinking, to remove blindspots and obstacles to achieving their goals quite honestly brings me a lot of joy. 
I trained with Animas Centre for Coaching and now hold a Diploma in Transformational Coaching which is accredited by both the International Coach Federation and the Association for Coaching.  I am also trained as a Mental Health First Aider.  Transformation comes when you find a different perspective on your life and your challenges.  It's not about changing to be someone else – it's finding the peace and acceptance to be you.   Contact me to find out more.