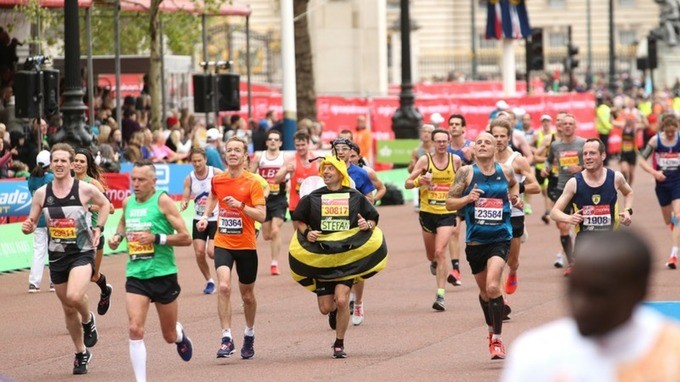 It may be a cliche but I always find the London Marathon so uplifting.  Of course the elite athletes are incredible – sustaining unthinkable sprint pace for over 2 hours.  But it's the thousands of ordinary people who have set themselves a challenge, trained relentlessly and raised millions of pounds for good causes who are my inspiration.  You see men and women of all ages, all shapes and sizes. The oldest woman this year was 84 and she took up running in her fifties – evidence that opportunities do open up when you put your mind to it.
What makes those people different from the rest of us watching from the sofa?
To start they all had a goal and made a commitment to it.  So many of us meander through life with no real plan about where we are going.  If we're lucky we can enjoy the view along the way, but how will we know when we've reached our destination?  And where's the chance to celebrate our achievements?
Secondly I'm sure it's much more about mental strength than physical ability.  Every single one of those runners would have had doubts at some point in the process.  Our minds are usually our worst saboteurs, and too often we write off our ideas and dreams as unattainable before we've even given them any chance to work.
Finally, those runners have not been afraid to fail.  Many will have had injuries and setbacks along their training but they didn't give up.  It's all too easy to meet a bump in the road and to admit defeat. With a growth mindset we start to embrace failure as an opportunity to learn what hasn't worked and to get back to the plan, refine and improve.
If you have a dream that feels impossible, coaching can help. It allows you to talk freely about your ideas without censorship, to explore the obstacles and to find solutions.  So nurture your seedlings of dreams instead of stamping on them and who knows, I might see you on the marathon start line in 2020!